Swarovski Valentine's Day 2023 Campaign Jewelry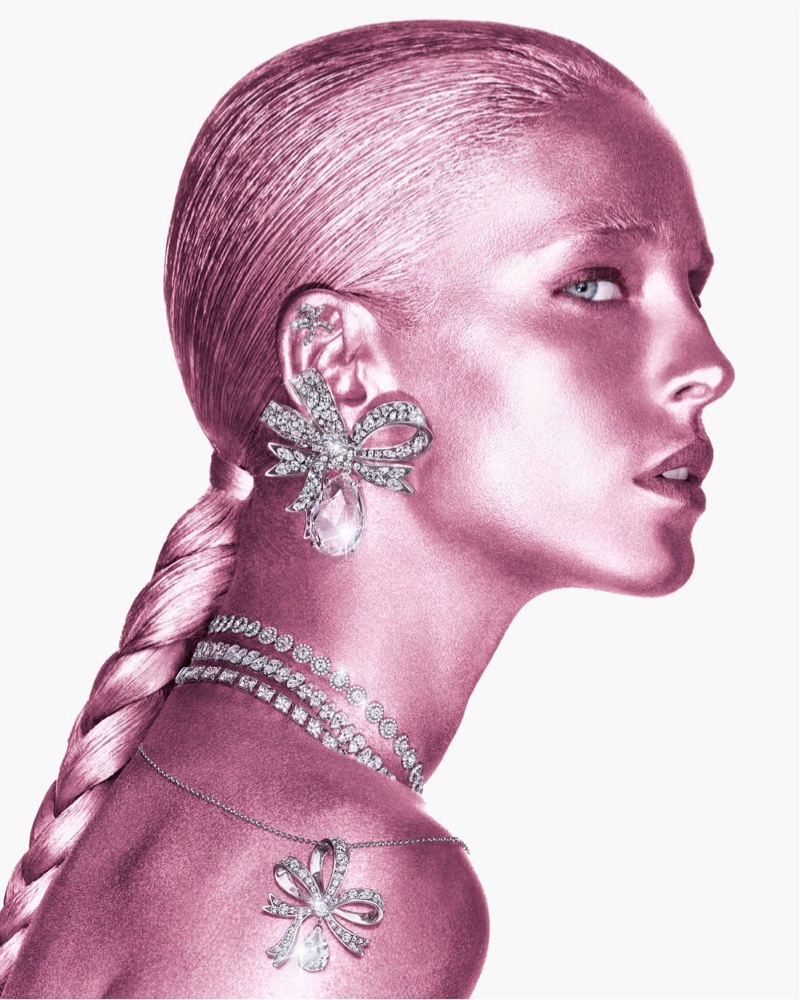 For the day of love, the Swarovski Valentine's Day 2023 campaign invites you to celebrate the love that matters most. The new advertisements shine a special light on model Abby Champion who dazzles in pink glitter covering her from head to toe and Swarovski jewelry – just like the brand's iconic crystals. 
Swarovski Valentine's Day 2023 Campaign
In the images captured by Carlijn Jacobs, Abby Champion's usually blonde tresses are pink, while her skin is also glittery. The American model poses in designs created by Swarovski's creative director Giovanna Engelbert. Stylist Imruh Asha crafted an awe-inspiring look with metallic makeup by Masae Ito and a chic braided ponytail courtesy of hairstylist Olivier Schawalder.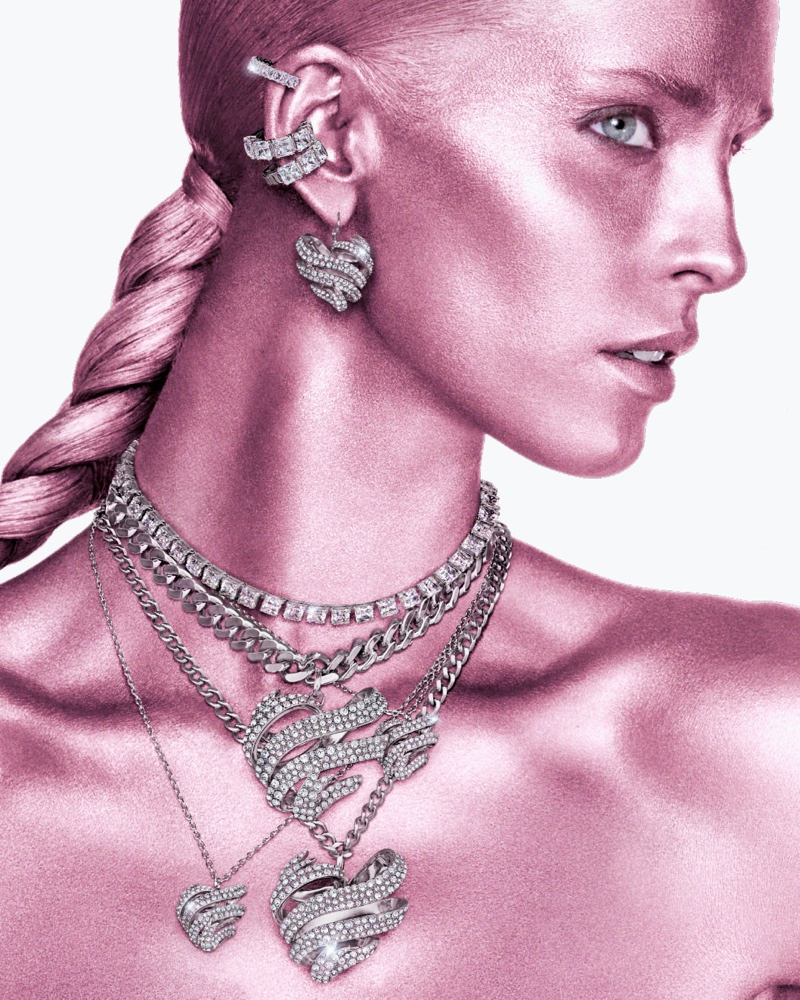 No matter how you define your love and what it means to you, Swarovski invites you to make this Valentine's Day special and luxuriously express it. Whether for yourself, a partner, or a friend, the jewelry is swoon-worthy. The Austrian jewelry brand offers the perfect necklaces, earrings, and bracelets to show your love and devotion.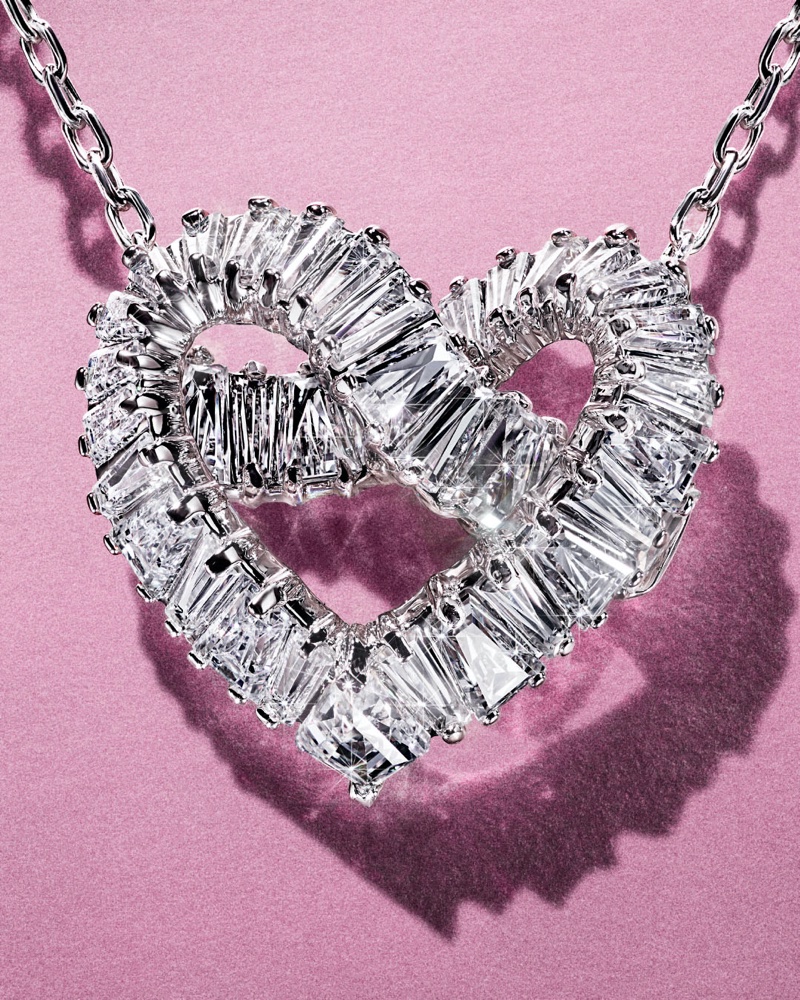 Crafted with multiple rows of full-cut crystals that capture the light, these elegant pieces are sure to dazzle. Whether you opt for a single row or layer the designs, it's all about that sparkle and shine with the Swarovski Valentine's Day 2023 collection. See Swarovski's Holiday collection from last year for more jewelry inspiration.