Henry Cavill Confirms He Won't Be Returning as Superman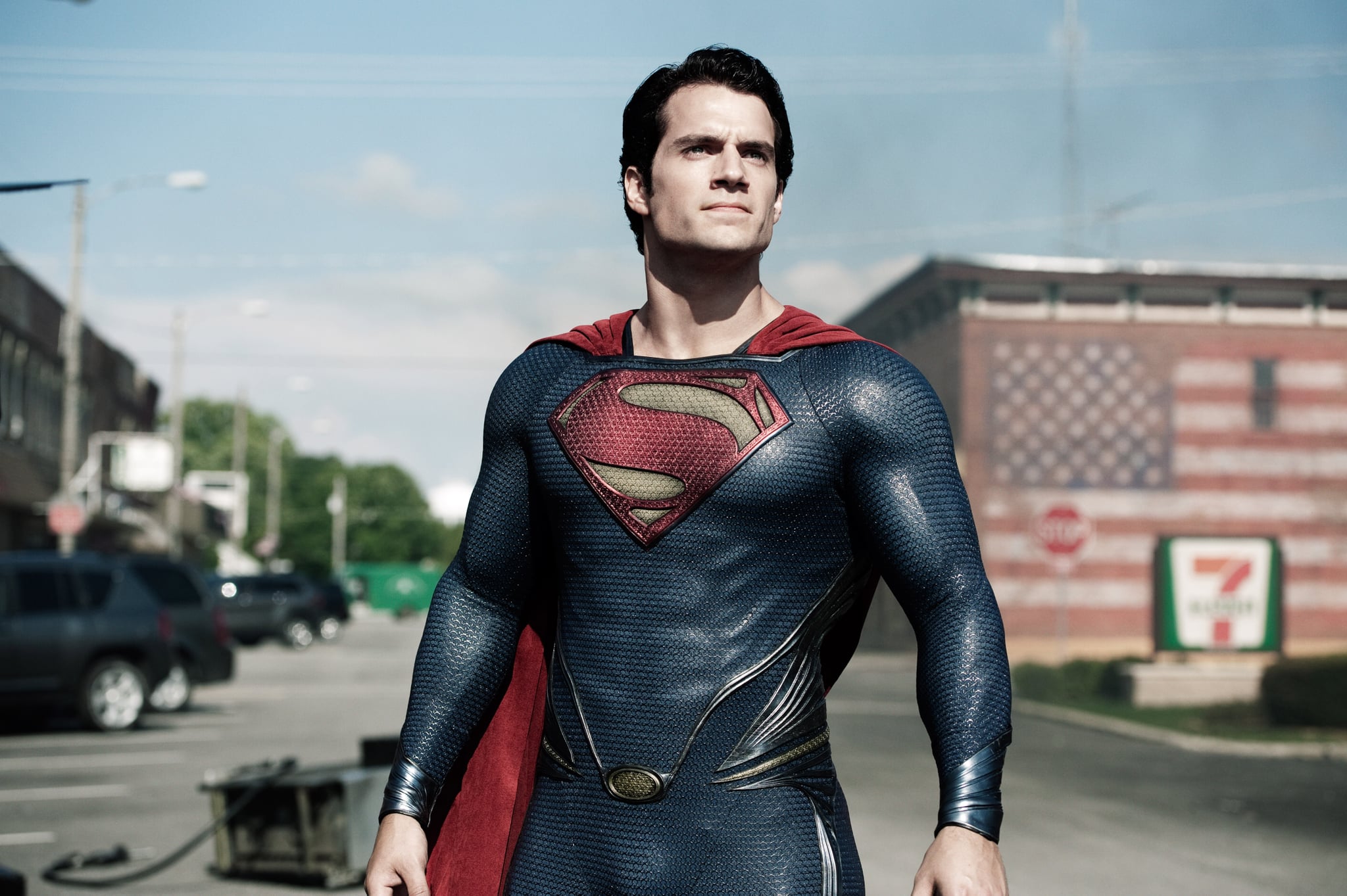 Image Source: Everett Collection
Henry Cavill is hanging up his Superman cape for good. On Dec. 14, the former Man of Steel shared a statement on Instagram announcing he was officially out of the DC Universe after meeting with studio chiefs James Gunn and Peter Safran. "I will, after all, not be returning as Superman," he wrote. "After being told by the studio to announce my return back in October, prior to [Gunn and Safran's] hire, this news isn't the easiest, but that's life. The changing of the guard is something that happens. I respect that."
"My turn to wear the cape has passed."
The news comes just a few weeks after Dwayne Johnson revealed he had pushed hard for Cavill's return to the franchise and refused to "take no for an answer." Cavill continued his statement with an uplifting message, writing, "For those who have been by my side through the years…..we can mourn a bit, but then we must remember…. Superman is still around." He went on, "Everything he stands for still exists, and the examples he set for us are still there! My turn to wear the cape has passed, but what Superman stands for never will. It's been a fun ride with you all, onwards and upwards."
Gunn offered additional context around the decision on Twitter, sharing that DCU's new slate including Superman is "ready to go." "In the initial stages, our story will be focusing on an earlier part of Superman's life, so the character will not be played by Henry Cavill," he wrote. However, Gunn teased a possible return from Cavill along the line, adding that he and Safran "just had a great meeting" with the actor. "We're big fans and we talked about a number of exciting possibilities to work together in the future," he said. The filmmaker also revealed he would be sharing more information about their upcoming projects in the beginning of the new year.
Cavill initially confirmed he was returning to the role in an Instagram video post shared on Oct. 24. "I wanted to make it official that I am back as Superman," Cavill said in the clip, which featured a photo showing him decked out in his full Superman regalia. "The image you see on this post and what you saw in 'Black Adam' are just a very small taste of things to come. There's a lot to be thankful for, and I'll get to that in time, but I wanted to thank you guys most of all for your support and your patience. I promise it will be rewarded."
In a video shared to Twitter on Nov. 23, Johnson — who previously disclosed his desire to see his Black Adam battle Superman — revealed he had to push hard to get Cavill back in the cape. "If we're going to establish Black Adam as the most powerful, unstoppable force in the DC Universe, we have to bring back the most powerful, unstoppable force of all time in any universe," he said. "Of course, that is Superman, and that's Henry Cavill."
However, Johnson said Warner Bros. was "inexplicably and inexcusably" resistant to having Cavill return. "This has been years in the making regarding bringing Henry Cavill back and years of strategic conversations, and we were not going to take no for an answer," he added. "There was no way, there's no viable logical way that you can attempt to build out the DC Universe without the most powerful force and the greatest superhero of all time sitting on the sidelines. It's impossible to do."
Johnson first publicly spoke about wanting Cavill to reprise the role in an Oct. 10 interview, revealing that he hoped his Black Adam would have the chance to fight Superman at some point. "Absolutely," he told CinemaBlend when asked if he wanted a movie that pits the two ultrapowerful fighters against each other. "That is the whole point of this, man."
Cavill played Superman in 2013's "Man of Steel" and reappeared in the role in Zack Snyder films "Batman v Superman: Dawn of Justice" and "Justice League," released in 2016 and 2017, respectively. Speculation about his return had been bubbling for years, especially after Cavill told The Hollywood Reporter in 2021, "As I always say, 'The cape is still in the closet.'"
Since "Justice League," Cavill played the lead in Netflix's "The Witcher" from 2019 to 2021 and Sherlock Holmes in 2020's "Enola Holmes" and its 2022 sequel, among other roles.