Andrew Tate Arrested Shortly After Greta Thunberg Exchange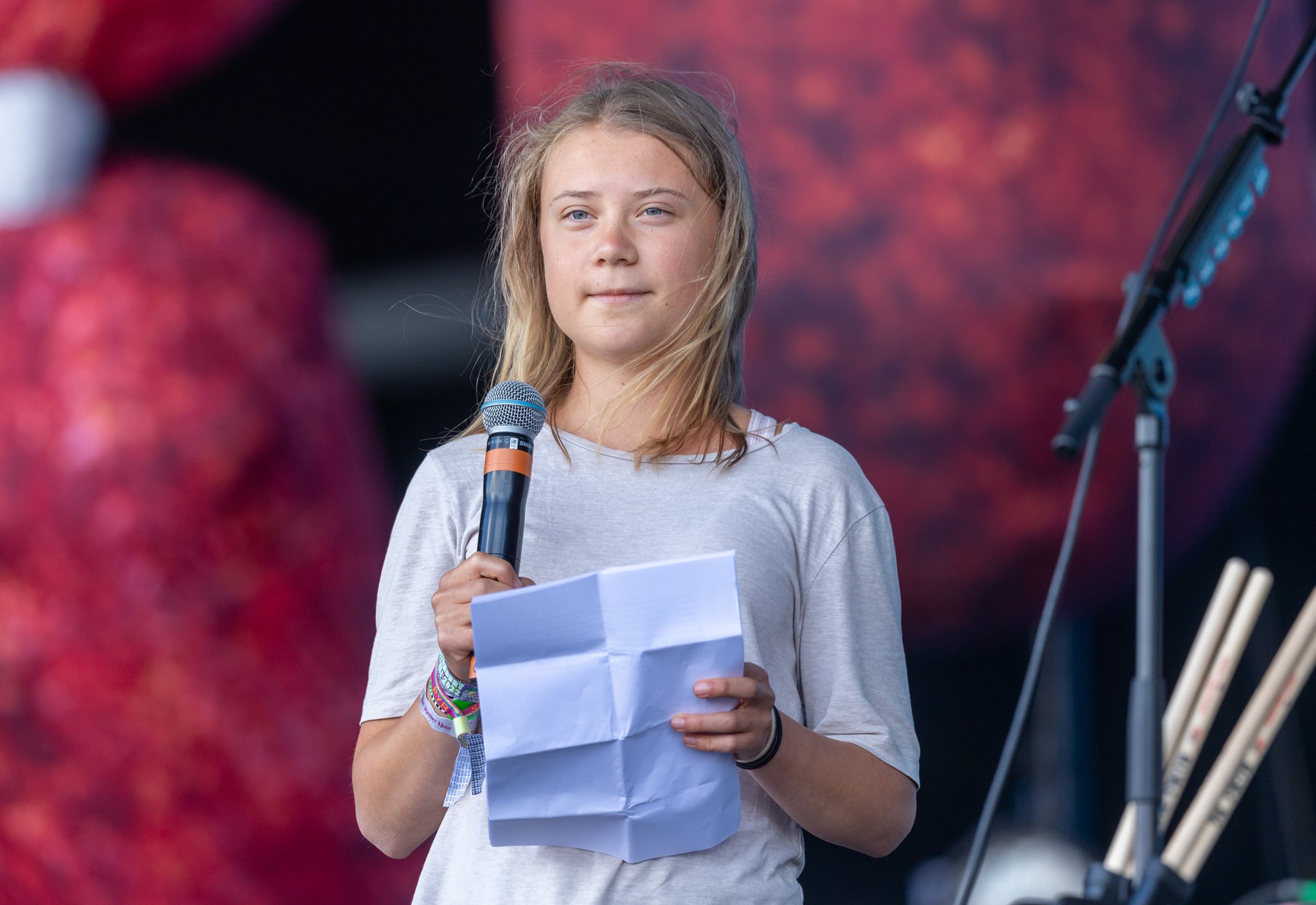 Just days after Greta Thunberg shut down his attempt to brag about his carbon emissions on Twitter, influencer Andrew Tate has been arrested. The BBC confirmed the news on Dec. 30, reporting that Tate will be detained for 30 days due to allegations of human trafficking and rape. Authorities have accused Tate and his brother Tristan, along with two men from Romania, of leading "an organized crime group," according to the outlet.
"We are not at a stage where guilt or innocence is proven. For now we only discuss preventive measures," Tate's lawyer Eugen Vidineac said outside the court in Bucharest, per the BBC. Reps for Tate did not immediately respond to POPSUGAR's request for comment.
The arrest follows a viral exchange that occurred between Tate and Thunberg on Dec. 27, when Tate — who has been banned from many social media platforms for misogynistic content — decided to let Thunberg know how many cars he owns. He tagged Thunberg in his post and wrote, "Please provide your email address so I can send a complete list of my car collection and their respective enormous emissions."
In a reply that has since racked up over 2.5 million likes, Thunberg wrote, "yes, please do enlighten me. email me at [email protected]."
Initially, all Tate had to say to Thunberg's reply was, "How dare you?!" The next day, he shared a video of himself smoking a cigar while sitting in front of a few pizza boxes. In it, he likened Thunberg's climate work to "trying to stop the sun from being hot."
Tate, a motivational speaker whose self-help approach has mostly consisted of him telling men to be more aggressive, has long been active in far-right circles, per The Independent. In 2016 he was cast in the show "Big Brother," but was banished from the house after a video emerged of him beating a woman with a belt, according to The Guardian. Over the past few years, he has garnered a horde of followers as his popularity on social media has skyrocketed. In his videos, he has shared views including the belief that women are property and belong in the home and that 18 and 19-year-old women are the best to date because they are more impressionable and will have slept with fewer people, to name a few.
He has been banned from Instagram, Facebook, TikTok, and YouTube, but he has since been reinstated to Twitter by Elon Musk and has remained popular on TikTok, where videos of him have amassed 11.6 billion views, according to The Guardian. In July, Tate's name was reportedly searched on Google more times than Kim Kardashian or Donald Trump's. This fall, teachers began raising the alarm, with some saying that many of their male students were parroting Tate's misogynistic, often violent viewpoints.
Thunberg, known for her ongoing weekly climate strikes, is also known for her ability to deliver searing diatribes against corruption as well as the occasional expert clapback. Meanwhile, in October, she published "The Climate Book," which threads together climate solutions from over 100 historians, philosophers, and economists, and in November, the 19-year-old Nobel Peace Prize nominee sued Sweden over its inadequate climate action.